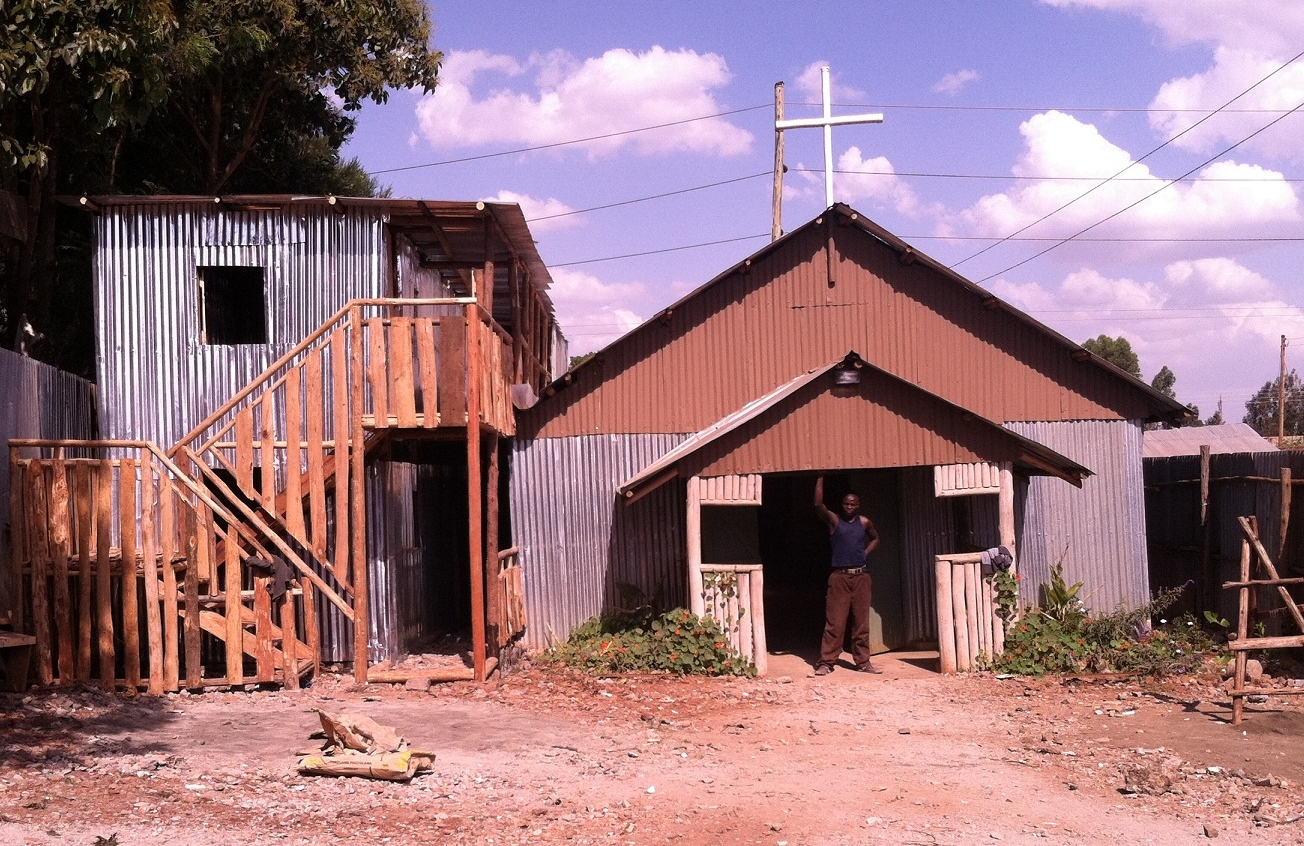 HALFWAY HOUSE
Rescuing children from the streets of Kenya
Children are rescued from the streets and brought to a halfway house where they can experience love, peace, and safety.
Through acts of love, their basic needs for safety, shelter, food, clothing, and medical care are met.
Houses 15 current street children
Provides shelter, food, love and support
In Kenyan society, street children are hated and viewed as worthless "trash". After several street children lost their lives because many people would rather see street children dead than alive, it became apparent that a halfway house was needed to provide a safe shelter for these children.
In September 2014, a simple two-story structure was constructed adjacent to the sanctuary at Pastor Shigonde's church to serve as a halfway house for children living on the streets but in transition and showing signs of genuine change. Kenyan leaders designed the structure, gathered materials, and enlisted the help of the Maridhiano boys to help with the construction. The building also serves as a multi-use facility for the church and has been used to host Sunday school classes in addition to its primary role as a place of refuge for current street children.
Street children who consistently attend the church's outreaches and feeding programs and convey authentic desires for change are invited to stay at the halfway home. Fifteen children currently live at the facility and are able to sleep soundly, knowing they are safe and protected at night. These children receive two hot meals per day and counseling, love, and support from church volunteers.
During the day, many of the children choose to remain on the property and participate in various service projects around the church such as washing the church, painting the buildings, and helping with general maintenance needs.
It is our hope and prayer that the children living in the halfway home will come to know the love of God and desire to permanently leave their lives on the streets.
After the children show positive signs of change, they are transitioned into the permanent Maridhiano Home as space and funds allow.