STREET OUTREACHES
Reaching current street children
Children living on the streets are reached through feeding programs, Bible studies, and intentional outreaches in the slum.
Thursday Club:
The Thursday Club is a weekly feeding program held at Pastor Shigonde's church. Current street children are given a hot meal and church volunteers interact with the children and share about the good news of Jesus.
Teams of volunteers from Pastor Shigonde's church participate in weekly street outreaches to befriend street children. They often visit different "bases" where the children tend to congregate - on the city dump or in filthy alleys strewn with scraps and leftovers from the nearby market. Many street children are addicted to sniffing shoe glue as a means to numb the pain and to attempt to escape from their dim reality.
Though many street children are initially very suspicious of adults, the church volunteers try to consistently spend time with the children in order to slowly build bonds of trust. The church team plays with the children, cares for their wounds, provides food, and most importantly shares about the meaning, hope and love found in Jesus Christ. The children are invited to attend the Thursday Club for further care and fellowship.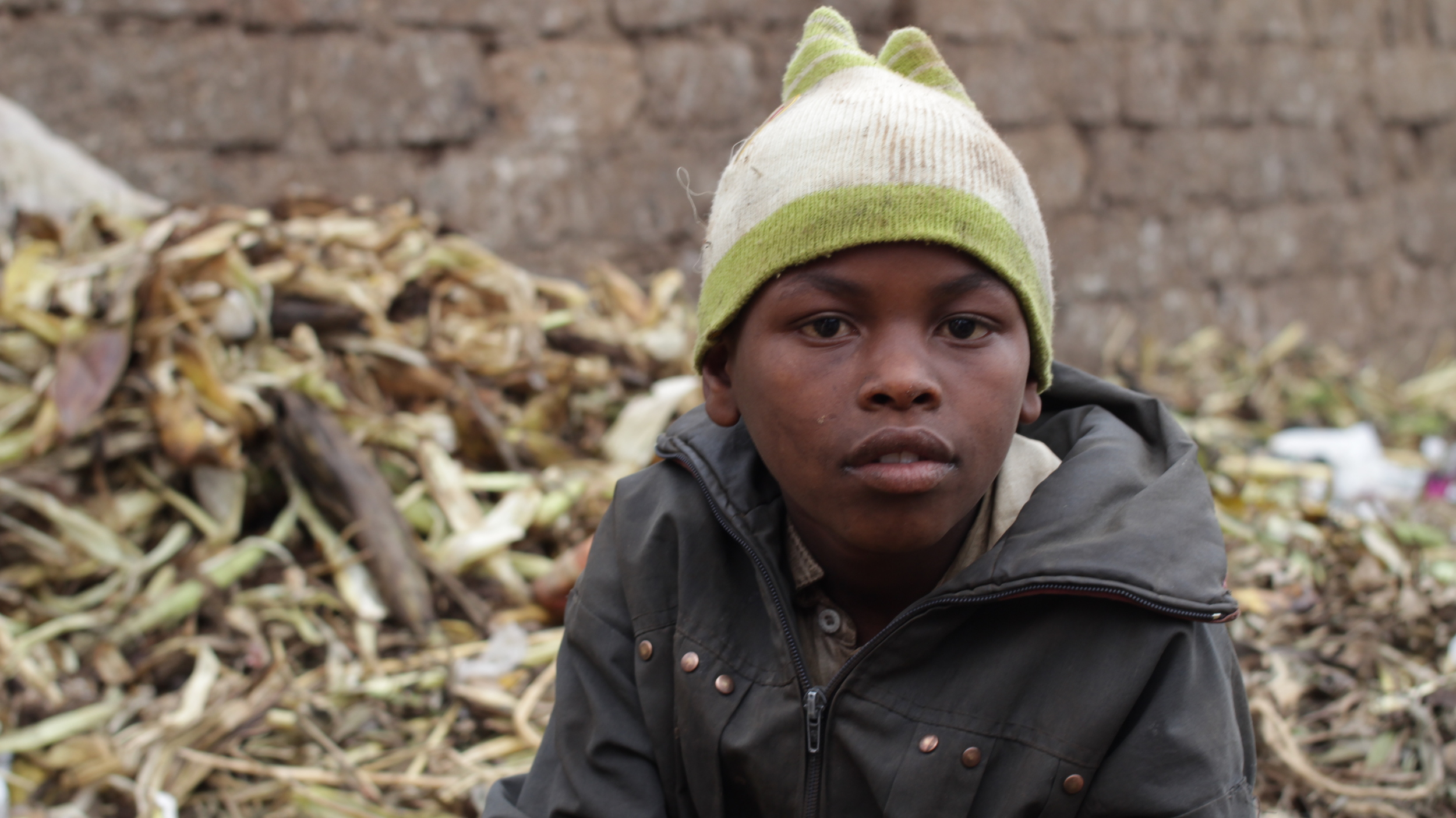 Most street children have been driven from their homes by poverty, abuse or neglect growing up knowing little about love, kindness, justice or security. They have been robbed of their childhood and live trapped in a cycle of physical and emotional abandonment spelled out in such words as worthless, homeless, and unwanted outcasts. 300,000 of these children call "home" the streets of Kenya. "Street children" are defined as those who live or spend a significant amount of time on the streets to fend for themselves or their families. Local citizens, law enforcement officials, and even the children themselves will describe these children using a myriad of explicative statements all reflecting their lack of respect, value, and dignity in society.
Life on the streets
The children's street life usually denies them the pleasures of youth and the majority of our children have left home due to severe physical abuse, parental neglect, sexual abuse, and poverty. They come from hopelessly overcrowded homes with a single room, dirt floor, and little food. Some will have been abandoned or forced to leave home because their families just have too many mouths to feed. For their own protection, the children usually seek safety and a place where they can be left alone-at the city dump or a filthy alley strewn with the scraps and leftovers of a nearby market. Here they can avoid the police and "mob-justice squads" who pursue the children as if they were criminals.
When driven to live on the streets, the fragile bonds that link the children to society become disconnected and attachments with their immediate families and communities are shattered. Seeking a sense of identity, support, love, and protection, street children typically join gangs as it provides some form of security, however questionable, compared with the insecurity and violence of their homes. While gangs serve to help these children learn essential street survival skills, the irrepressible abusive and violence-filled environment contributes greatly to social alienation and a general sense of hopelessness they experience. Most of the children are drug-addicted. They invariably inhale fumes from "glue-bottles" suspended permanently around their necks or kept by their wrists hidden with long sleeve shirts. The short-lived "highs" alleviate the pain of being trapped in a daily cycle of physical and emotional abandonment spelled out in such words as worthless, homeless, and unwanted outcasts.
In light of these high-risk situations, we have witnessed a remarkable degree of resiliency demonstrated by the children to face situations that would prove too daunting for most adults. Though many street children take on a "survival mentality" and only the hardened survive, we have seen hearts softened and lives completely transformed through the work of Maridhiano Ministries and the powerful message of the Gospel.